CONTACTS, REFERENCES

D&S Design Prague, s.r.o.
Kounická 957/39, Praha 10
100 00 Nové Strašnice
Czech Republic
tel: +420 274 774 131,
tel: +420 274 815 485
fax: +420 274 774 151
e-mail:


zapsáno v OR Měst. Soudu
v Praze, oddíl C, vlož. 5102
VAT: CZ25115740
IČ: 25115740

Der grüne Punkt (green point)
number: EK-F00023741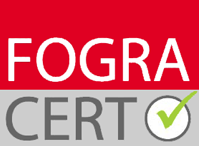 TOP MANAGEMENT:

David Hořický, M.I.M., business director, head of executive
email:





SALES DEPARTMENT:

Renata Hořická, business manager
(mobil: +420 607 158 355),
email:



Kateřina Mrázová, business manager
(mobil: +420 602 308 740),
email:



Marcela Třísková, business manager
(mobil: +420 602 228 648),
email:




OTHER SELECTED CONTACTS:

Martin Dvořák, Technician - Logistics
(mobil: +420 721 519 944),
email:


Kateřina Šlegrová, accounting department
email:



Martin Křepelka, Technical Director
email:



Ing. Jan Molín, Economist chief
email:



Mgr. Apolena Brejlová, main accountant
email:

REFERENCES:
Advertising agencies ARA (Association of Advertising Agencies), Advertising agencies ACRA (Association of Czech Advertising Agencies), unassociated advertising agencies, billboard companies

Some of direct clients: OBI ČR/SR, OBI Services Deutschland, Kika Nábytek ČR/SR, Aerolinie Smart Wings, České aerolinie/ČSA, ČEDOK, MARS/WRIGLEY ČR/SR, McDonalds ČR /SR, Citroen Česká republika, Mazda ČR/SR, KIA Motors Czech, Škofin, SAZKA, Alimpex Food, OKAY Elektro ČR/SR, FAST Elektro, RUUKKI ČR/SR, EMCO, Nestlé Česko/Slovensko, Allianz pojišťovna, Česká Spořitelna/ERSTE, ČEPRO, Perfetti Van Melle ČR/SR, Saint-Gobain Weber Terranova, LEGRAND, SARANTIS Czech, SUNKINS, BAYER Česko/Slovensko, STADA PHARMA, Green-Swan Pharmaceuticals, Sanofi-Aventis Pharma, Stachema, CEMEX Group, Pivovary Lobkowicz, S. Oliver CZ/SK, Stork CZ/SK, ALBATROS Media, International Music Festival Prague Spring, Česká geologická služba/Czech Geological Survey, Dobrý Anděl/foundation, etc.